If you're a WordPress enthusiast or a website developer, you're probably aware of the importance of themes and plugins in enhancing the functionality and aesthetics of your WordPress site. However, finding quality themes and plugins can be quite a task. Thankfully, there are several GPL websites that offer a wide range of options for WordPress users. In this article, we will explore the best GPL websites for WordPress in 2023 that provide high-quality themes and plugins for your website needs.
Introduction
WordPress has become the backbone of countless websites due to its user-friendly interface and customizable features. GPL websites play a significant role in extending WordPress's capabilities by offering a plethora of themes and plugins. These websites operate under the GNU General Public License, meaning that the software they provide is open-source and can be freely used, modified, and shared.
What are GPL Websites?
GPL websites are online platforms that curate and distribute GPL-licensed themes and plugins for WordPress. These platforms act as marketplaces where developers can showcase their creations, and users can explore and obtain resources to enhance their websites. By following the principles of the GPL license, these websites foster a collaborative environment, allowing developers to build upon and improve existing products.
Advantages of Using GPL Websites
Opting for GPL websites for your WordPress needs comes with several advantages:
Cost-Effectiveness: GPL-licensed resources are often available for free or at a significantly lower cost than proprietary alternatives.
Customizability: GPL themes and plugins can be modified according to your preferences, giving you greater control over your website's appearance and functionality.
Community-Driven Development: GPL websites promote community collaboration, which results in constant improvements and updates to the resources available.
Wide Variety: These platforms host an extensive range of themes and plugins, catering to various niches and industries.
Factors to Consider When Choosing GPL Themes and Plugins
While the availability of numerous GPL resources is a boon, it's essential to make informed decisions:
Compatibility: Ensure that the theme or plugin is compatible with your version of WordPress.
Ratings and Reviews: Check user reviews and ratings to gauge the quality and performance of the resource.
Updates and Support: Regular updates and active customer support indicate a well-maintained resource.
Features: Assess whether the theme or plugin aligns with your website's requirements and goals.
Top GPL Websites for WordPress in 2023
Sitebard Store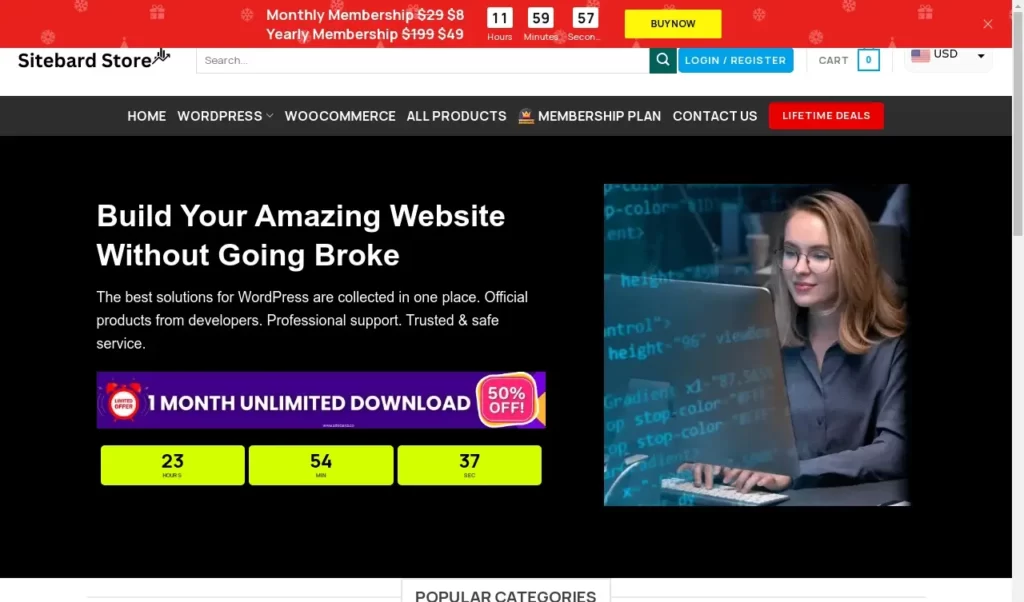 Sitebard Store is an online marketplace that sells premium WordPress plugins and themes. They offer a wide variety of plugins and themes, including WooCommerce plugins, WordPress themes, and GPL plugins. They also offer Free Support so you can Know all about their products before you buy them.
Sitebard Store is a reliable and trustworthy company. They have a 4.5-star rating on Trustpilot, and they have been in business for over 5 years. They offer a 5-day money-back guarantee on all of their products, so you can be sure that you are satisfied with your purchase.
Here are some of the benefits of using Sitebard Store:
Wide variety of products: Sitebard Store offers a wide variety of premium WordPress plugins and themes, so you are sure to find what you are looking for.
Good Customer Support: Sitebard Store offers Good Customer Support so you can Know all about their products before you buy them.
Reliable and trustworthy company: Sitebard Store is a reliable and trustworthy company with a good reputation.
5-day money-back guarantee: Sitebard Store offers a 5-day money-back guarantee on all of their products.
It is a very user-friendly website that is trusted by over 50k clients. On a daily basis, Festinger Vault adds new products. You can get a free plugin if you sign up here.
You may buy a single plugin for as low as $3.99. They provide four types of membership plans on a monthly and annual basis, as well as a lifetime plan for $199.
Elegant Themes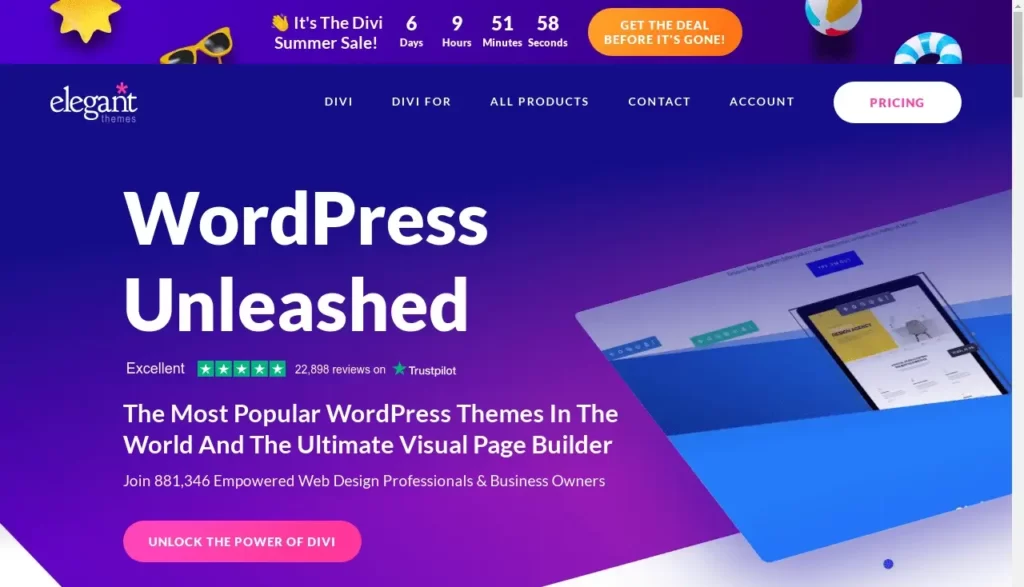 Elegant Themes is the creator of the popular Divi theme, known for its versatility and drag-and-drop builder. It offers a range of visually appealing themes and practical plugins.
WPMU DEV
WPMU DEV is a treasure trove of plugins designed to enhance your WordPress site's performance and security. Its premium offerings include backups, security tools, and performance optimization.
ThemeGrill
ThemeGrill offers both free and premium themes that are responsive and highly customizable. Its themes are suitable for various purposes, from blogs to business websites.
MyThemeShop
MyThemeShop is known for its fast and SEO-friendly themes and plugins. It covers an array of categories, ensuring there's something for every WordPress user.
aThemes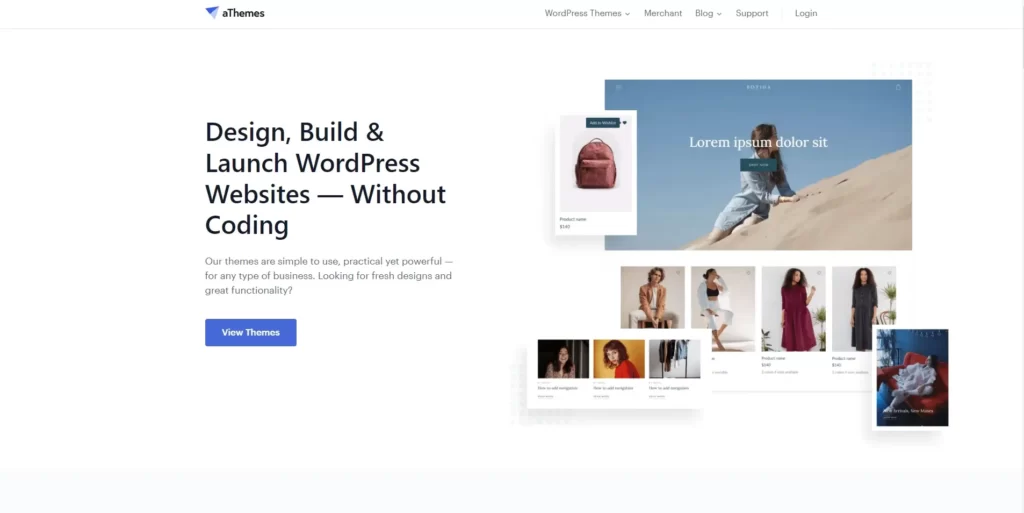 aThemes focuses on creating elegant and functional WordPress themes that are suitable for businesses, blogs, and portfolios.
TemplateMonster
TemplateMonster offers a diverse range of themes and templates for WordPress. Its collection includes both free and premium options, catering to different budget ranges.
How to Make the Most Out of GPL Resources
To harness the full potential of GPL websites:
Regular Updates: Keep your themes and plugins updated to ensure compatibility and security.
Active Community Participation: Engage with the community to learn and share insights about the resources you use.
Combine Resources Thoughtfully: Integrate themes and plugins in a way that enhances user experience and site performance.
Risks and Precautions
While GPL websites offer numerous benefits, there are some risks to be aware of:
Security Concerns: Download resources only from reputable sources to avoid malware or security vulnerabilities.
Overloading: Using too many plugins can slow down your website. Choose only what you need.
Conclusion
In 2023, the WordPress ecosystem continues to thrive, thanks in part to the availability of top-notch GPL websites. These platforms empower website creators and developers with a wide array of themes and plugins that enhance the functionality and aesthetics of WordPress sites. By carefully selecting and utilizing GPL resources, you can take your WordPress website to new heights.